Gia vị, thực phẩm hàng đầu Việt Nam
Ready-to-cook Paste Barona, Premium fish sause Vi Xua, Tradition Fish Sauce Barona, Thuy Ngu fish sauce and all the products of Nam Phuong food ensures quality and safest standards.
Having over 10 years of experience in food and spices industry, with more than 500 staffs having high professional & experience, Nam Phuong is proud of the partner who supplying fresh vegetables, dried vegetables, spices powder,...to the multinational national group as Acecook, Nestle, Ajinomoto, ... Through the journey of development, we has achieved the international certification ISO 9001: 2008, ISO 22000: 2005, ISO 14001: 2004, OHSAS 18001: 2007.
Since 2013 the Company has joined the FMCG with Barona brand to bring to consumers the products which is quality, diversity and convenient. The Barona brand is quickly accepted with many awards as Top 100 products as Consumers voted 2013, Golden brand 2014, the food safety in 2015, Vietnamese Brand 2016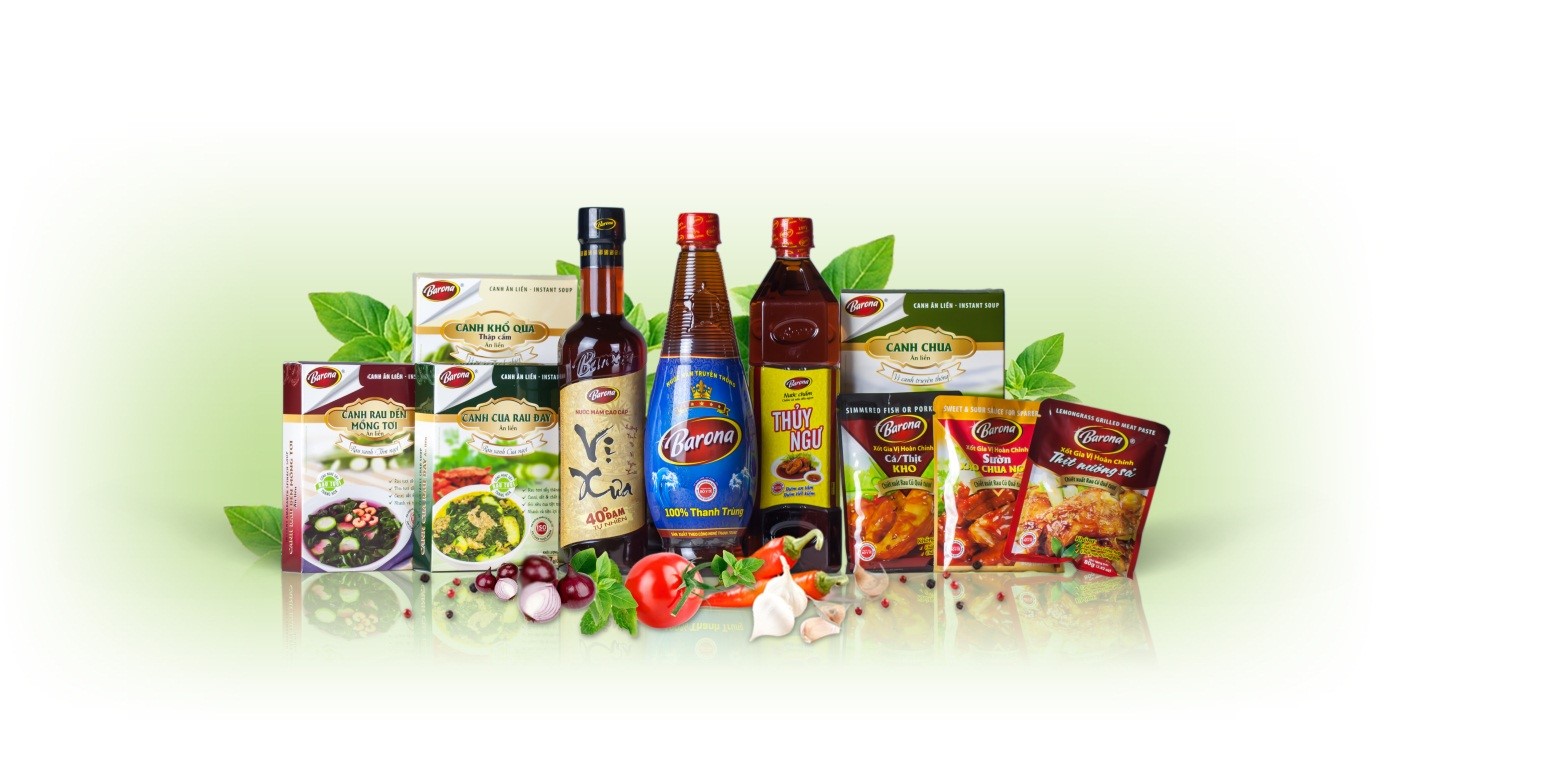 Nam Phuong Products:
Ready-to-cook Paste Barona
Premium fish sause Vi Xua
Tradition Fish Sauce Barona
Thuy Ngu sauce
Instant soup Barona
Instant porridge Thien Ngoc
Always accompany the housewives to create good food, quickly & conveniently, making meal preparation comfortably, Barona is happy to share many secret delights recipe collection "Barona - Easy to cook" at www.namphuongfood.vn